Meet Our Massage Therapists
Samantha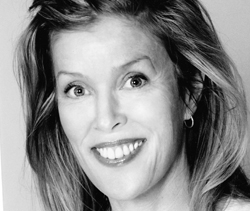 Samantha attended the International Professional School of Bodywork. Her style of massage is soothing yet focused on areas of concern. Bodywork modalities include swedish,deep tissue, tragger and some Thai massage. She has practiced bodywork for over 15 years.
Leslie
Leslie utilizes an integrative style including deep tissue, neuromuscular, myofascial and trigger point therapies. Her education in movement education and exercise physiology, as well as an extensive dance background enable her to establish and facilitate body awareness, relaxation and injury prevention for her clients. Her other passions include being with her family, cooking and baking and the outdoors. Her self reminders include: breathe, keep it simple and laugh.
Mila

"I never give the same massage twice." Mila has always been passionate about healing. Her approach begins with an understanding of why? This is important because every person's body is unique and has different needs. By listening and asking questions, she can properly assess the best treatment. Mila has spent countless hours training in a wide variety of techniques. Her massage can be a relaxing Swedish or a firm Deep Tissue. Depending on a client`s needs, she will also incorporate additional techniques such as trigger point, stretching, muscle energy, reflexology, cranial-sacral holds, Reiki, etc.
In her spare time, Mila enjoys traveling the world—thirty-two countries to date.
---
Cori
Cori works to increase mind-body awareness and health through massage and utilizes Swedish, deep tissue and myofascial release techniques as well as Reiki and energy balancing. When not working at Atlas Massage Center, Cori is an outdoor educator, guide and youth worker empowering students from San Francisco's Mission District to experience the great outdoors. She is an avid outdoors woman, cyclist and yoga practitioner.
Mark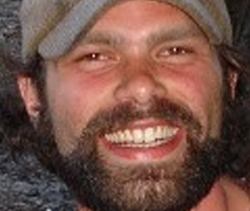 Mark is an intuitive bodyworker, first listening to you and your body, and following through with a massage that is designed for you and your individual needs. Many modalities find their way into the bodywork in a balance that is designed to be as effective as possible for you and your specific body type. Mark's massage finds its foundation in a soothing flow and nurturing touch integrating Swedish, Deep Tissue, Shiatsu, Hot Stone, and Pregnancy bodywork techniques as necessary, to achieve a quality experience with every massage.
Mark is also a dedicated San Francisco musician regularly playing shows in the city, as well as hosting a Pirate Cat Radio local music show called City Spell.
Julie
Julie is a firm believer in the therapeutic aspects of massage for an individual's physical and mental health. A graduate of the National Holistic Institute, she received over 700 hours of training in various massage modalities. While her massages are rooted in firm Swedish, she integrates many styles, including Deep Tissue and Trigger Points, to achieve an optimal healing experience. She is currently working toward becoming a nurse/midwife and hopes to use her massage background to facilitate a nurturing environment for expectant mothers.
---
Jamie

Jamie is a certified Holistic Health Practitioner, with over 1,000 hours of training in massage and hypnotherapy from The International School of Healing Arts in San Diego. Her bodywork is a combination of relaxing Swedish massage, deep tissue, structural rocking and movement therapy, trigger point therapy and myofacial release. She approaches all clients with a spirit of partnership, and encourages everyone to follow their own intuition for greater awareness and personal joy. In her spare time Jamie enjoys blues dancing, playing an occasional game of frisbee, or savoring a cup of tea and good conversation.